for us, it's
all about love.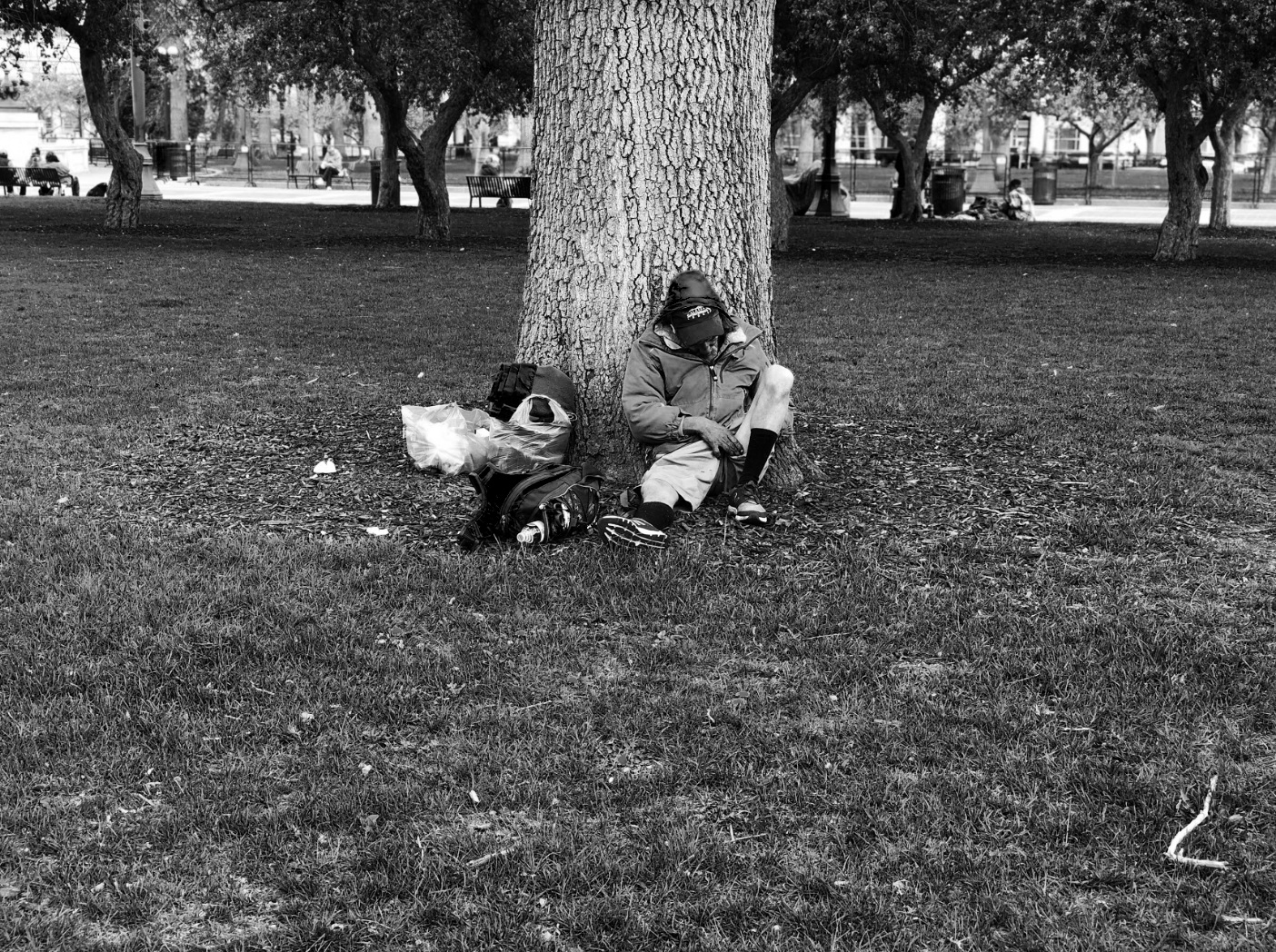 MISSION
Our mission is to invite community to be a part of the solution to homelessness.
HISTORY
Facing Homelessness began its journey in 2010, with a belief that we can and will end homelessness when we invite community to be a part of the solution. The power in humanizing homelessness is that it allows all of us to see the beauty of each person living on our streets, rather than fixating on the complexity of an issue that overwhelms us.
This realization became evident to our founder, Rex Hohlbein, when he began inviting folks living homeless into his architecture office for conversation. He shares that, "The negative stereotype against the homeless was not matching up to the beauty of those I was meeting." From those encounters Rex began the Facing Homelessness Facebook page, sharing black and white photos with stories of people he was meeting.
In 2013, what began as a passion project on social media took shape as a nonprofit organization, powered by three staff and the compassion of community. To this day, Facing Homelessness honors a simple purpose: To invite all of us to come closer, and to contribute our unique passions and skills toward the effort of ending homelessness.
Amber Dinh has been an advocate for educating others about homelessness for years but finally found her authentic voice by creating a Facebook page and a community in Denver to follow her meeting homeless in the front range of Colorado called Facing Homelessness – Denver. She spend her free time feeding, clothing and talking to people who otherwise may be overlooked as people hurry through their day.
Amber specifically aligned herself with the "Just say Hello" movement after meeting and following an inspiring man named Rex Holbein through his journey of creating the original Facing Homelessness in Seattle, Washington, Since starting Facing homelessness Denver, she has had the opportunity to meet and befriend hundreds of homeless in Colorado and share their unique stories and photos with the world. By sharing what she witnessed in her days serving the homeless community, her Facebook page has now reach nearly 3000 people across the United States that leave greetings for homeless and gifts someone homeless may need to feel better in the elements and this networked community works through her to make smiles happen on homeless faces year-round. Now, the giving has grown and encompasses "hello-ers" from across the front range. Individuals, businesses, other charity organizations, churches and groups gather to say hello in Civic Center Park Bi-weekly to meet basic needs of our un-housed friends.
CONTACT INFORMATION
360.471.8506 | facinghomelessnessdenver@gmail.com
Mailing Address | 834-F S. Perry Street, Suite 545, Castle Rock, CO 80104
PRESS AND MEDIA
Facebook Page Is Like Humans of NY, but for Denver's Homeless Community
by Chris Walker | Click here to read